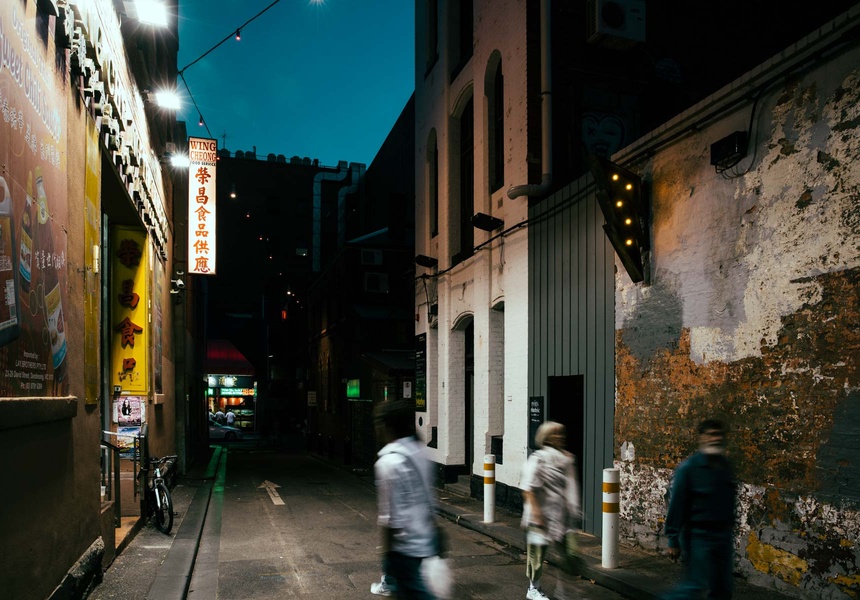 http://www.broadsheet.com.au/melbourne/nightlife/directory/bar/union-electric-bar
"If you listen carefully while you're walking down Heffernan Lane, you'll hear brassy, Latin-jazz tunes. It may be tricky to find the party, but when you find the moss-green door, there's a little bar waiting for you on the other side.
Huw Griffiths and his business partner, Shane Whiteley, restored this vacant property, keeping features such as the original bricks and timber ceiling structure above the bar.
With experience at The Royal Saxon, Madame Brussels and Le Bon Ton, Griffiths believes you don't go to a bar to buy a drink, you go for an experience. And this is a comfortable and intimate space.
Fresh fruit is a key ingredient for many of the cocktails. Try the vivid green Kum Den Botanica (the title is a nod to the bar's neighbour). It's West Winds Gin, elderflower, fresh apple, lime, cucumber and a sprinkle of micro herbs.
Pineapples and plums are placed in vinegar to form sweet shrub syrup, which can be enjoyed with or without alcohol. (Shrubs are vinegar-based fruit drinks mixed with spirits, water or carbonated water).
There's no kitchen at Union Electric, but the friendly relationship it has with the New Kum Den next door means you can get a quick fix of dumplings and spring rolls without even leaving. Just order from the menu at the bar and they'll be delivered to your table."